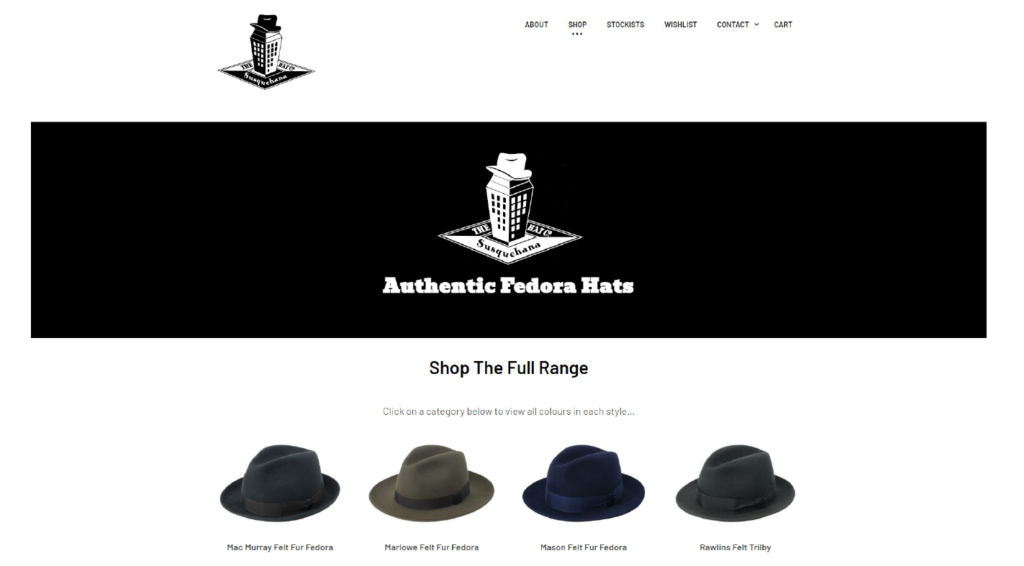 We were recently approached by a long standing friend and client Gamble & Gunn, to help them put together a micro site and ecommerce store for a new venture they were launching specialising in authentic Felt Fedora hats.
The site had to be simple, responsive, resilient and accessible, as well as good value for money.
We would also need to host and manage the site and provide email mailboxes for the team…
We delivered susquehanahatco.com in quick time, within budget and with a number of snazzy functions and reporting add-ons to a very satisfied customer.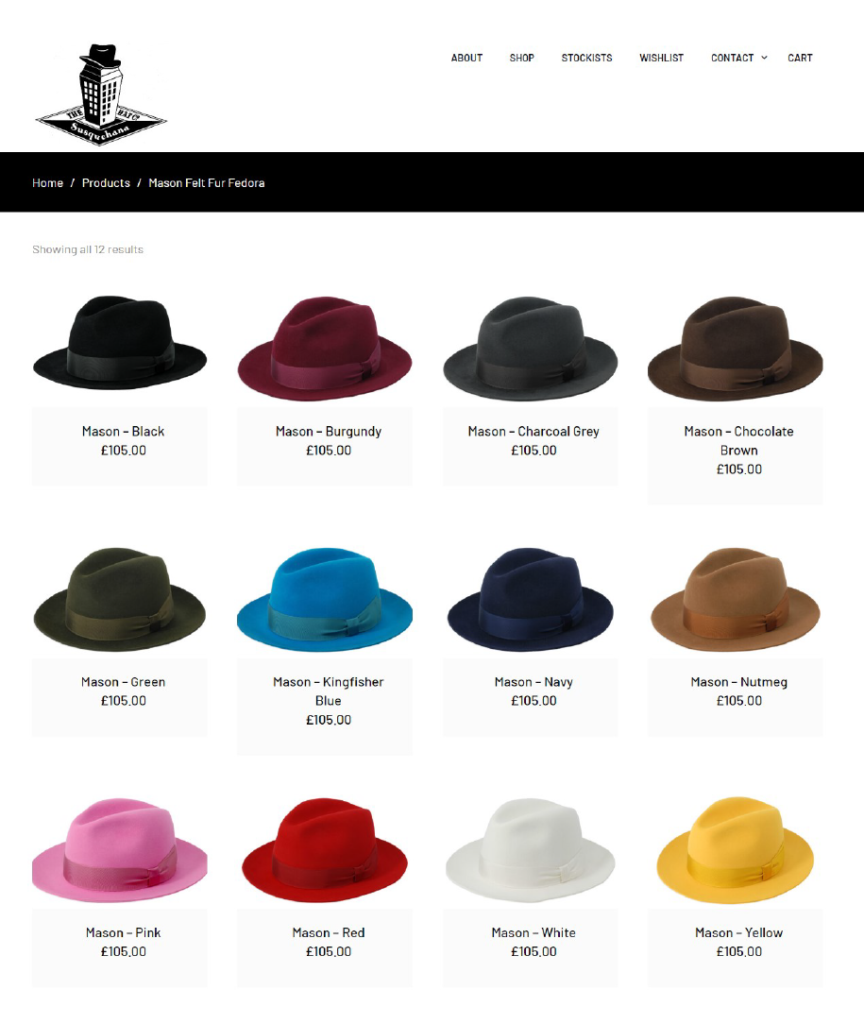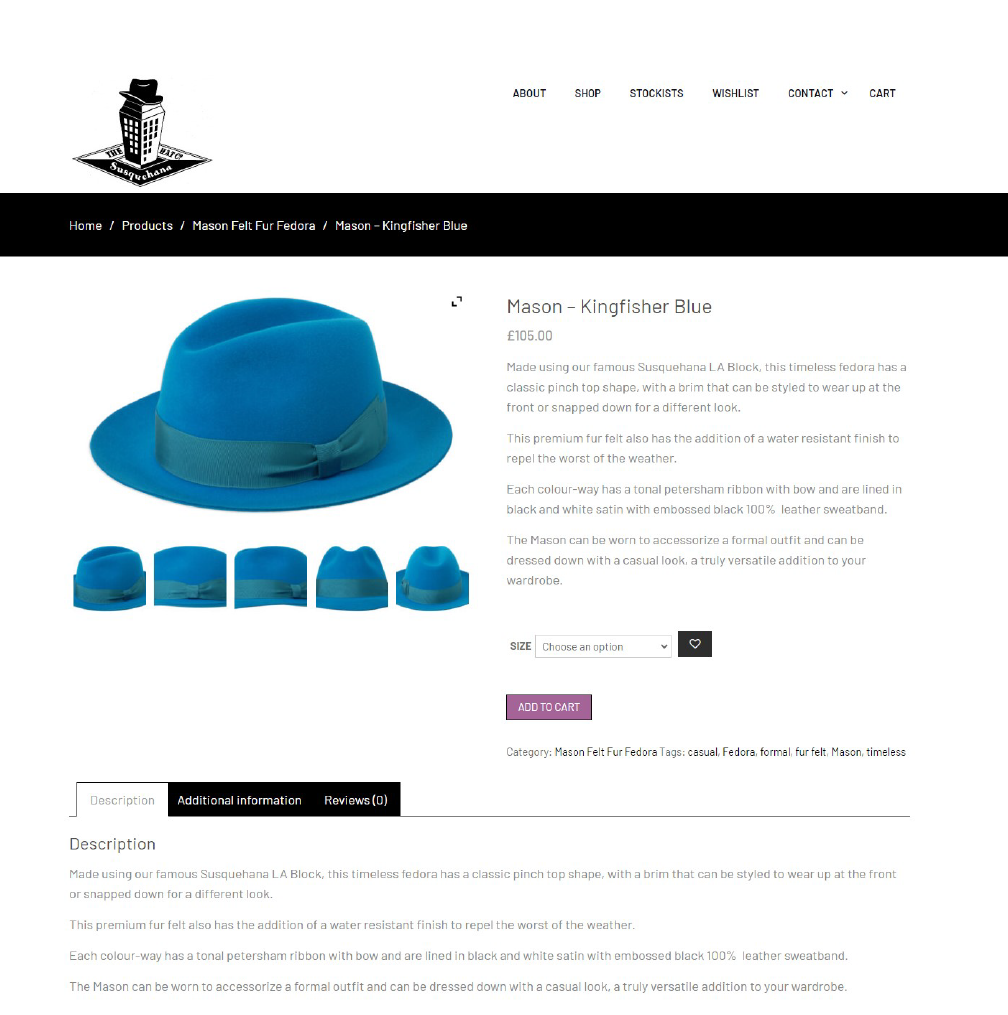 Learn more about how we could help you quickly launch online with a simple but attractive and cost effective website get in touch today… office@evisible.co.uk