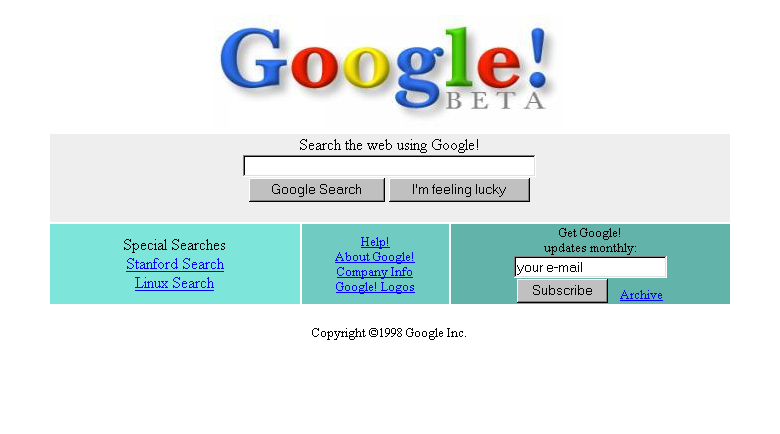 Search Engines are constantly Evolving
It used to be that we would access search engines almost exclusively via a browser (usually internet explorer) on our home or work PC.
Today, in our world of fluid design and multiple screens, Search Engines, (specifically Google) have become our ubiquitous lifestyle companion, furnishing us with a bewildering array of information and tools, from sat-nav and video streaming to Email and even Mobile Phones and Tablets, sometimes they even just offer good old fashioned SERPs.
Liberated from the desk top, our ever growing burden of data is now accessible via a growing range of devices, that in turn support an ever expanding variety of Browser Platforms, Operating Systems and proprietary Apps. Increasingly search engines and search engine services are the thread that pulls the data together across our many devices and applications.
Fluid Search Engine Marketing
Now, websites and online advertisers not only need to consider being 'Responsive' to the type of device visitors are reaching them on, but also 'Fluid' to the different ways that search engines display results and listings on different platforms and applications.
Growing up with Search
Search Engine Visibility is central to your Digital Mix, with years of experience delivering Search Engine Visibility to some of the biggest names in Retail, Hospitality, B2B Marketing and Recruitment, Evisible make sure that your business grows and evolves alongside Search Engine Technology.
Connect with us through Twitter, Linkedin or Facebook, drop us an email to office@evisible.co.uk or just give us a call on 07092897133 to find out more about our Search Engine Marketing services.