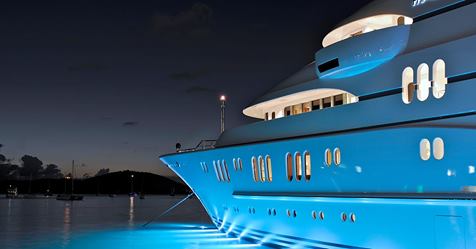 Who doesn't love big boats? When our friends at Savvi Studio came to us for some help on a project they were working on for one of the World's greatest Luxury Yacht builders we jumped at the opportunity.
Savvi were building a new website for Moran Yachts and needed support with visibility across English and Russian versions of the website.
Historically 2 websites had been run in parallel which required the input of both Russian and English. The objective was to streamline the process of adding content to the website by making it possible to add text in English and automatically translate that text in to Russian….
Russia and Moscow are important markets for Moran and it was important that they indexed for Moscow related key terms both in English and Russian.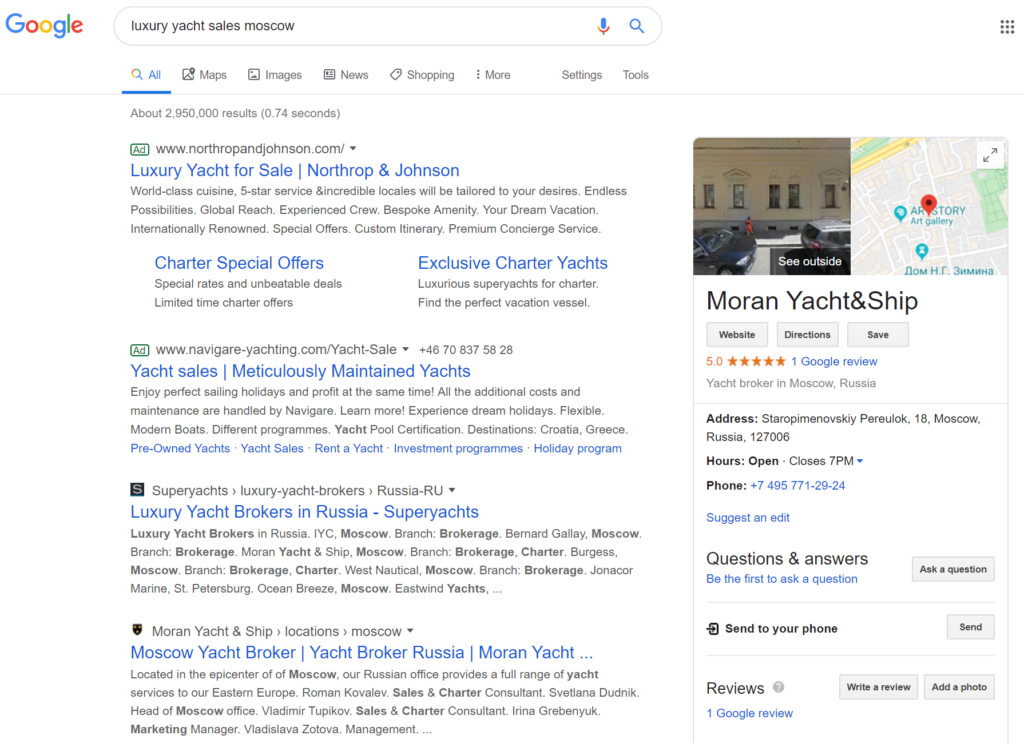 So we were thrilled that with the help of a great website, designed by Savvi and Visibility support provided by Evisible; Moran have achieved consistent Top 2 Organic ranking for 'Luxury Yacht Sales Moscow' over the last Year and also the obtained; featured Business position to the right of the SERPs results…
If you have a visibility problem and you need help solving it, we are just a phone call, email or DM away… call now on 02392 346 659, email hi@evisible.co.uk or message us on Facebook, Linkedin or Twitter